Search by tag «Scoop.It»

Entries found: 1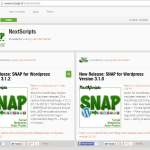 SNAP for WordPress Version 3.2.0 has been released. This version adds an ability to make posts to social networks without making a new blogpost and adds Scoop.It to the list of supported networks.
= 3.2.0 [01/29/2014] =
* New – Post to social networks without creating WordPress post.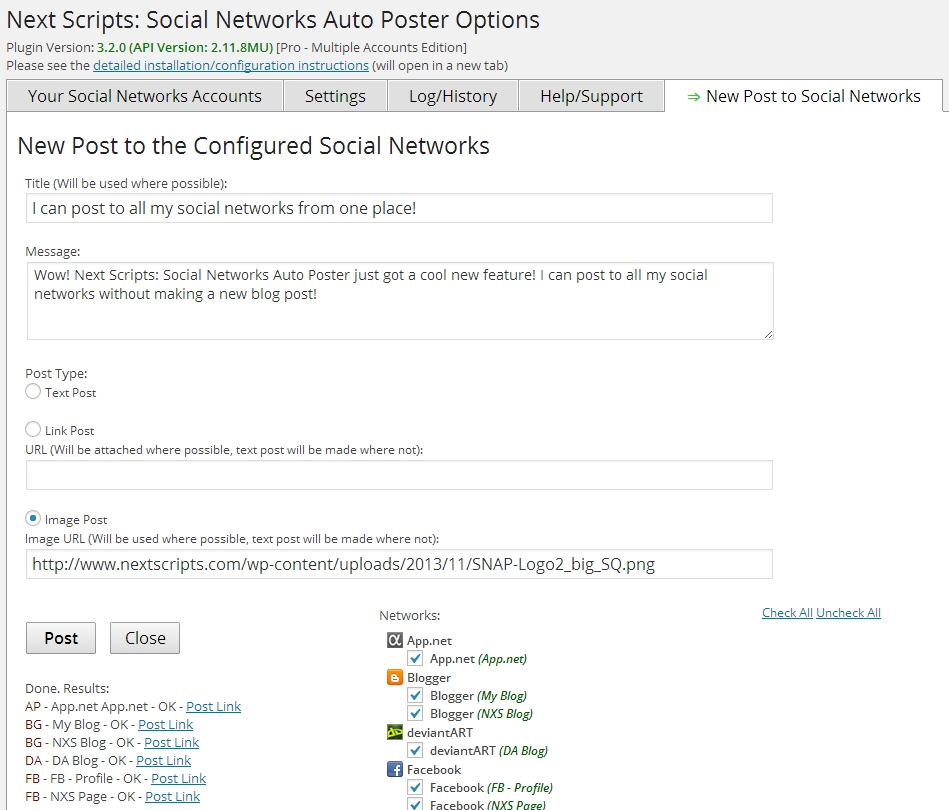 * New – New network "Scoop.It". Make text posts, link posts, or image posts. Post with tags.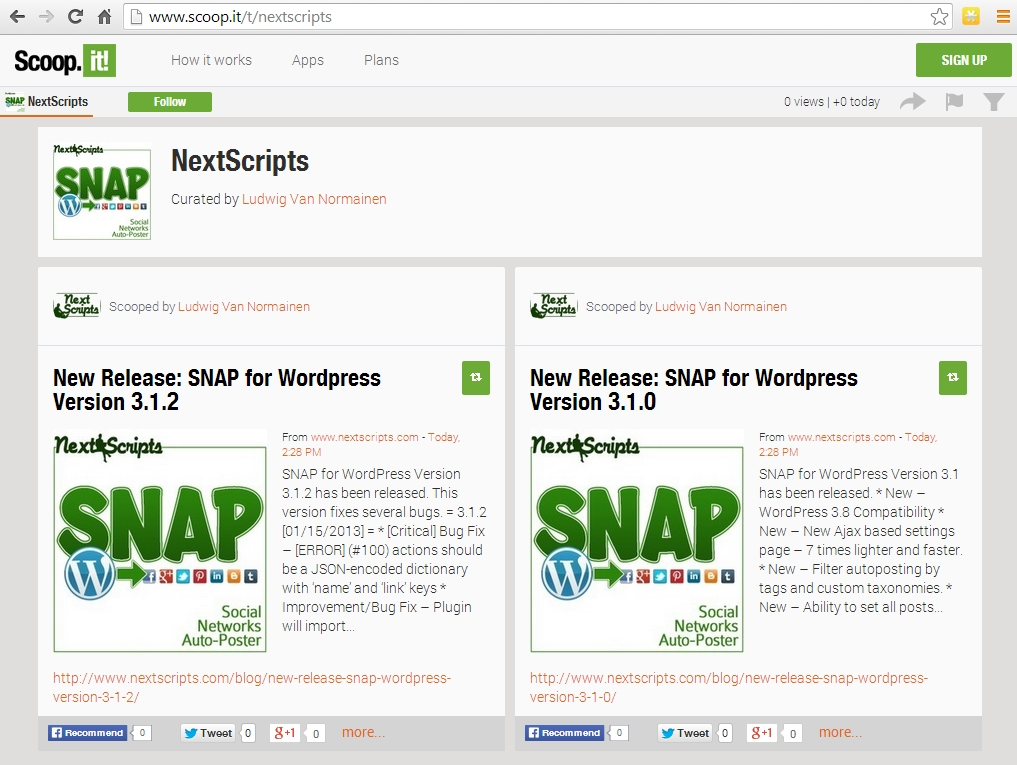 * New – New LinkedIn Showcase pages are supported. (Pro Only)
* Improvement/Bug Fix – New interface for checkboxes for networks with excluded categories.
* Improvement/Bug Fix – %EXCERPT% tags won't cut the actual excerpt to 300 characters anymore.
* Bug Fix – filed link [Enabled/Disabled for Repost according to Categories/Tags/Taxonomies filters] * Bug Fix – Stability improvements to re-posting functionality.
You can install it directly from your WP Admin panel, download it from NextScripts or from WordPress.org
---