Search by tag «FAQ»

Entries found: 1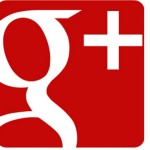 Plugin could not be compatible with two-step verification. Plugin have to login to your account in order to make a post. 2 step verification requires entering the code from your phone. Plugin can't take a look at the screen of your phone each time it needs to make a post, so it's not possible for it to login like this.
Also plugin could not be compatible with "application specific passwords". Application specific passwords could be used only in the non-browser applications, but Google+ is accessible by browser only.
If you are concerned about your personal Google account and want to keep 2 step verification on, just create another account, make it admin for your Google+/Blogger page and use it for auto-posting.
UPD: Link to "Owners and managers on Google+ Pages" – https://support.google.com/plus/answer/2380625?hl=en