Search by tag «Auto-Reposter»

Entries found: 2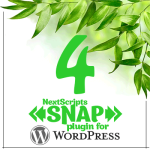 Version 4 is coming out soon. One of the most important new features is a completely redone auto-reposting.
Auto-reposting in version 3 was done as on/off switch per network and separate include/exclude property per each post. It was very complicated and some reposting scenarios that were not possible or very hard to setup:
– Repeat one particular tweet each day at 9AM
– Auto-Repost only posts from specific categories or tags
– Auto-Repost only posts written by specific author.
– Auto-Repost only "Image" format posts, not "Link" or "Standard".
– Auto-Repost some specific posts from 9AM to 11AM and some different posts from 6PM to 9PM
Version 4 will use Reposter Actions. Each Reposter Action can be configured individually and you can setup what posts should be posted to what networks and when should it happen.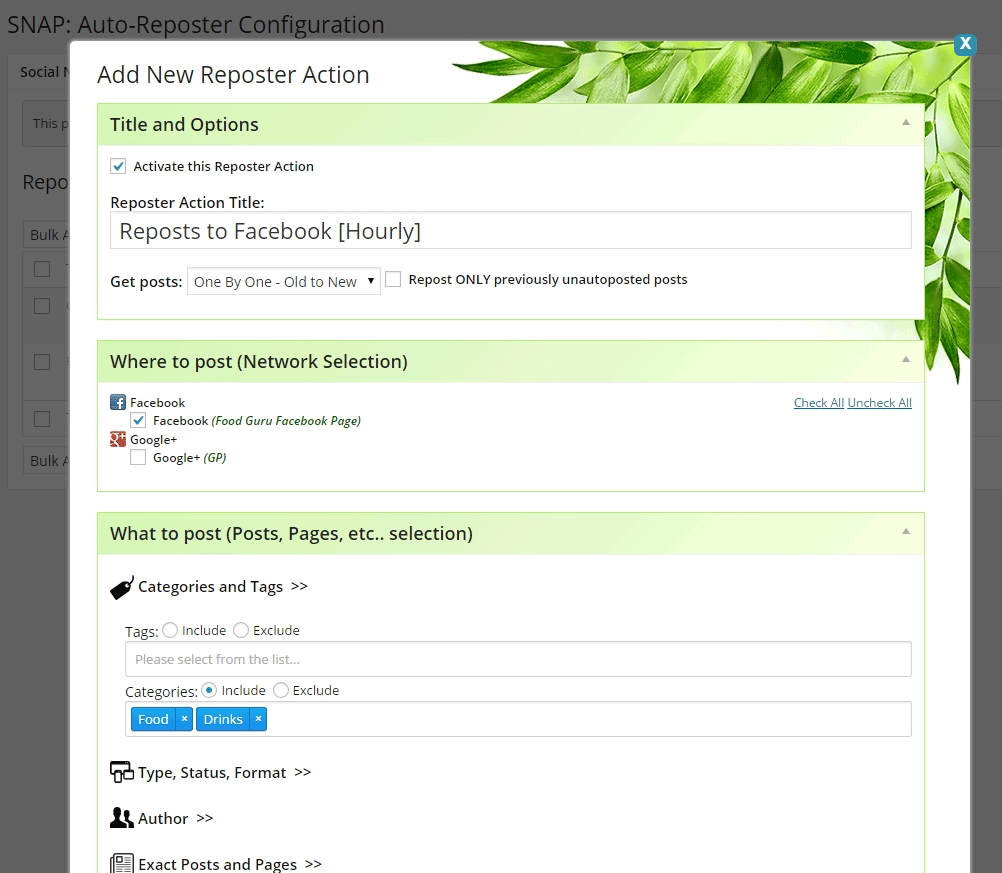 We introduced the "Old Posts Re-posting" functionality with version 3.0. It was one of the most requested features and it was one of the most hardest features to implement.
What we did works, but it turned out to be very hard to understand and configure correctly. You need to setup the re-poster itself, then you need to include/exclude posts to/from re-posting based on several different criteria. It's complicated and hard to get. It should be much more clear and easy to use.
It's time to admit that we did it wrong.
So we officially announce that we will completely re-do the "Old Posts Re-posting" feature in the version 3.5 release. Until then, starting from March 25, 2014, we are no longer offering support for the current implementation. There is no point in fixing it, it must be completely re-done.
If you still want to try to use it please see the instructions and troubleshooting
We are sorry, but we are longer accepting or replying to support tickets/inquires about "Old Posts Re-posting". This functionality is now provided "as is" without any guarantees.
The good news is that we actually got a lot of feedback and a lot of experience from this. We know what we did wrong, and what to do to improve it. We promise that we will do it right this time.
PS: Just to clarify. "Old Posts Re-posting" functionality is not buggy, it's not broken, there is nothing wrong with it as it's done. You can configure it and it will work. It's just very confusing and hard to understand and configure. Also it is not as flexible as it should be and many desired configurations are either extremely hard to achieve or even impossible. It should not be like this.
Update (Dec 2014): Upcoming Version 4 Features: Auto-Reposting
Update 2 (March 2015) (FAQ)
Question:I got "Pro" version and it says that this is not supported. I urgently need this functionality!!!
Answer We are not sure what exactly are you asking here. First of all "Re-posting" is not a part of "Pro" upgrade, it's available in the free version. Re-posting functionality in V3 is working, we just don't support it because it was not implemented to satisfy everyone and we are completely redoing it. We are working on new re-posing functionality for the last 10 months. It will take another 2-4 months to finish it. What exactly can we "urgently" provide you with?