Filters
Filters allow you to specify what posts should be autoposted to each account based post properties such as categories, tags, post type, post author, etc..
General Settings: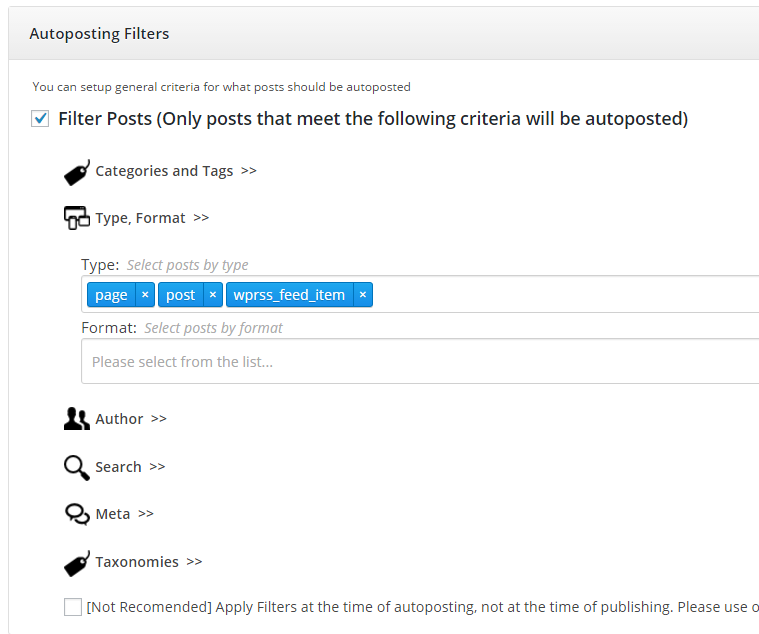 Network Advanced Settings: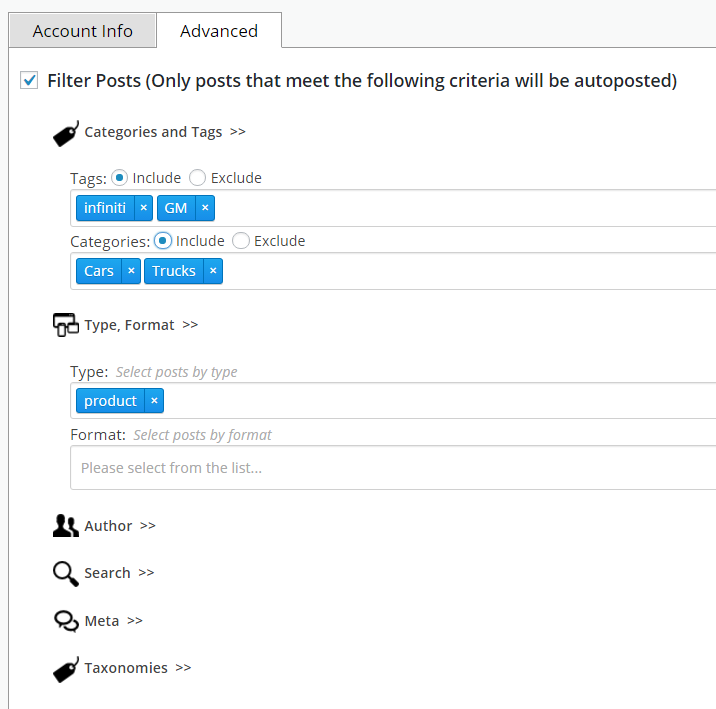 Posts could be filtered by Type, Format, Categories, Tags, Meta (Contents of custom post fields), Taxonomies (custom post attributes like product categories or tags), Author, and a search keyword.
Examples:
1. Post only posts assigned to categories "Cars" or "Trucks".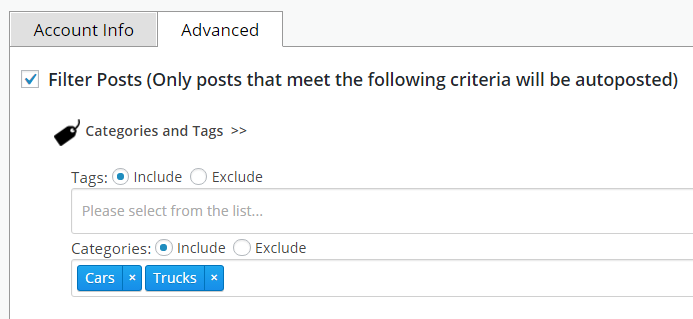 2. Post only video posts to youtube account.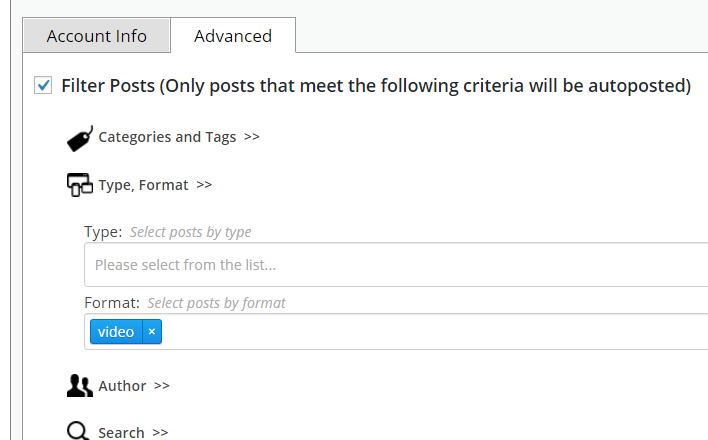 3. Post only posts about "Headphones".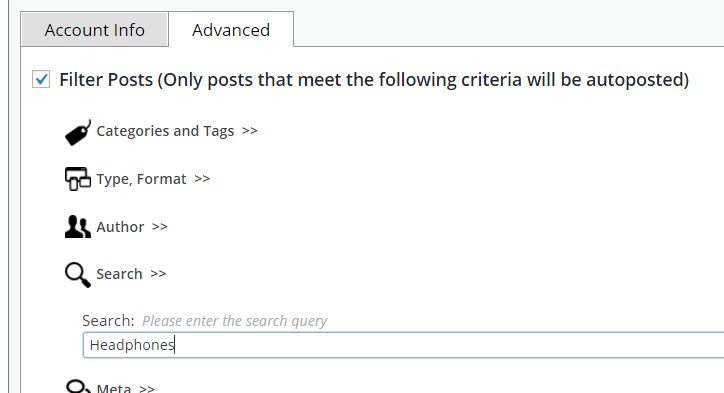 4. Post only Woocommerce products tagged "Headphones" or "Speakers"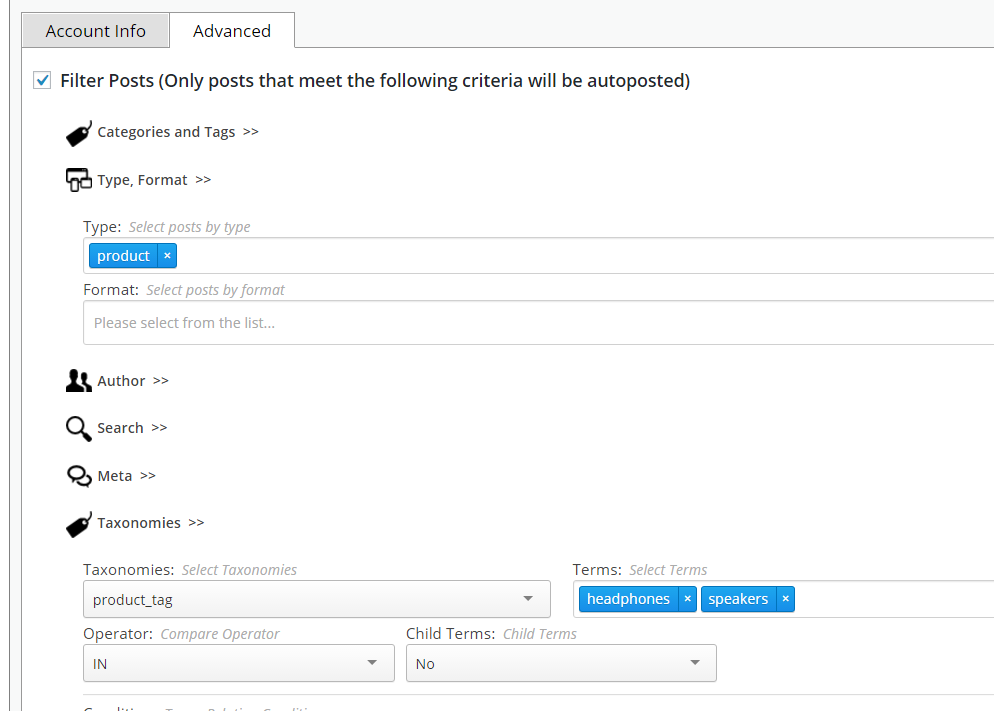 Creating a post
When you creating a post you will see that each network has a checkbox in front of it.