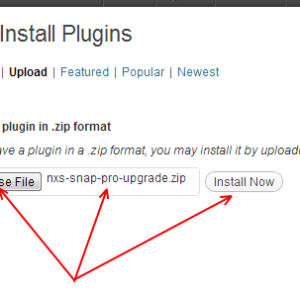 New way to upgrade to "Pro"
Yesterday WordPress temporarily took down our plugin page from it's repository for the guidelines violation. The reason was the way we were doing "Upgrade to Pro". We made it that way for your convenience, but we need to follow WordPress guidelines. Another step will be required to get the upgrade from now on. We will try to make the transition as smooth as possible, but some of you might loose the "Pro" functionality with the 2.4.0 and 2.4.1 updates.
Here is what needs to be done to restore the "Pro".
1. Visit http://www.nextscripts.com/mypage and download new "NextScripts: SNAP Pro Upgrade Helper" plugin.
2. Install and activate "NextScripts: SNAP Pro Upgrade Helper" plugin. Please see installation instructions if you are not sure how to do it.
3. Most probably step #2 will restore your "Pro" features, if not re-Enter your "Activation Key".
If you still don't see "Pro" features please contact support we will help you on the priority basis.
We apologize for the inconvenience, but this is necessary step in order for us to keep the plugin.
.
Comments
Trackbacks
About post