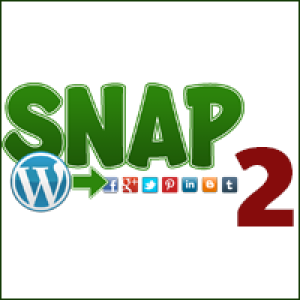 New Release: Version 2.2.0 – with LinkedIn Company Pages support
The new version 2.2 has been released. It adds support for auto-posting to LinkedIn Company Pages. it also has some interface improvements and new tab "History/Log". "History/Log" tab shows all auto-posting actions done by the plugin, so it can see what, when and when posts were posted.
Release has several bugs fixed including "headers already sent by line 344 Error" problem and annoying Google Chrome problem with adding Blogger account with each save.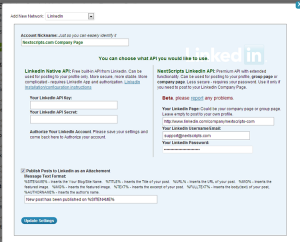 = 2.2.0 =
* New – NextScripts LinkeIn API support for company pages auto-posting (Beta).
* New – Actions Log – see the log of the auto-postings.
* Improvement – Better interface.
* Bug fix – headers already sent by line 344 Error.
* Bug fix – Workaround fix for non-numeric "Facebook Group" pages. We hope that Facebook will fix it soon.
* Bug fix – Saving problems for the "Settings" page.
* Bug fix – LinkedIn post Formatting problems.
* Bug fix – was still attaching a post if not selected.
You can download it from NextScripts or directly from WordPress.org
Comments
Trackbacks
About post