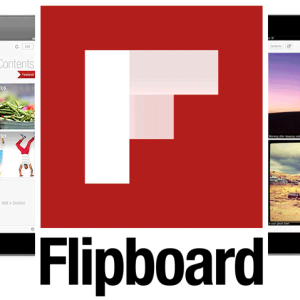 New Release: SNAP for WordPress Version 3.3
SNAP for WordPress Version 3.3.0 has been released. This version adds support for Flipboard Magazines (Pro Only) and a lot of improvements.
One important improvement is rewritten Facebook API access.
When we started this project as "Facebook-Twitter-Google+ Autoposter" we took official Facebook PHP API library and used it. Two years and 21 networks after that we actually asked a question why exactly we are still using those 47kbs of code. We can do much better then that. We have enough knowledge and experience to use Facebook API directly, without some "middle man". As a result we got much faster and more reliable Facebook autoposter engine.
Another important change is disabling Auto-Reposter if WP Cron service is not correctly configured. This should save a lot of frustration and prevent many issues.
= 3.3.0 [03/06/2014] =
* New – New network "Flipboard". Post your links to your magazine.
* Improvement – A lot of code, error handling and interface optimizations and improvements.
* Improvement – Plugin is not using 47kb of official Facebook API for PHP anymore. Facabook autoposting is now more stable and faster.
* Improvement – Auto-Reposting functionality will be disabled if WP Cron is not configured correctly.
* Improvement – Plugin shows how many posts is included in auto-reposting on the settings page.
* Bug Fix – Many bug fixes and improvements to the "Auto-Reposting" and "Posts from Query" functionality.
* Bug Fix – Checkboxes with selected categories were not saving correctly.
* Bug Fix – Google+ – custom URL postings were incorrect.
* Bug Fix – Tumblr is now working "New Post to Social Networks"
You can install it directly from your WP Admin panel, download it from NextScripts or from WordPress.org
---
Comments
Trackbacks
About post
14
0
Pro only? Hmm. I like SNAP, but I also like Flipboard. but the difference is, Flipboard works every time, and I can read all of my news in one app. I try to encourage SNAP for all of my clients, but the truth is, never has it worked perfectly at anytime. Just about every time, one network fails to post.

selected Flipboard and got an screen saying :

Flipboard API Library not found

Flipboard doesn't have a built-in API for automated posts yet.

You need to get a special API Library Module to be able to publish your content to Flipboard.

when i go to the link on your site it error 404's

Flipboard, as well as Google, Pinterest, Reddit and some other networks don't have free built-in API to make automated posts. You need to obtain a third party libraries to be able to post to such networks

Flipboard, Google+, Pinterest, etc.. API libraries along with MultiAccount Edition of the plugin are currently available for purchase for $49 from here: http://www.nextscripts.com/google-plus-automated-posting#getit

Ah, I thought it was included in the Pro version?

I'm also getting API errors as a NextScript Pro user.

What errors exactly?

It is included in the "Pro".

i hope you can add weheartit.com to next update...

Message:
SNAP questions
Hello,

I am on the fence on purchasing SNAP for my website but I am not yet sure if the software is capable of what I'm trying to achieve.

First of all I need content from my site to be posted once every hour on my Facebook page. I want it set so the plugin randomly chooses content on my site and posts any one of them every hour 24 hours a day 7 days a week.

Is this something that your plugin can do? Will it post to a Facebook page and post random content that I have every hour?

Thanks

Please email me back

Yes. plugin can do that. Please see here: http://www.nextscripts.com/snap-features/old-posts-auto-reposting/ you can set it to post one random post every hour.

I'm gonna test free version, want to see how good it is.
I think this plugin can do Social Network Link Building 24 hours a day and 7 days a week If my expectation isn't wrong, and I need many social network account t do this.

Is this plugin can make my site slower if I had more than 20 account for each social network? ex: 25 Twitter account, 20 FB, 30 Pinterest etc etc???

Is there any limit?

We do not impose any limits, you can add as many accounts as you like, however (especially if you have limited/slow/old server) you can hit your server/webserver resources or memory limitations.

What about inline Twitter images? Those really generate new followers and retweets. When will SNAP attach images in that way instead of just attaching a link?

Ha, never mind. It was working on one site where I use SNAP but not another... but once I switched to the new Twitter layout, it's working fine. Obviously the issue was Twitter, not SNAP.

Your plugin's auto-reposting feature is saving me a huge amount of time. Thank you!