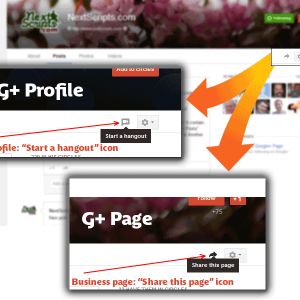 Google+ New Interface – How to distinguish profile from business page
Google recently changed Google+ design a little bit and as part of it the "Page" icon has been removed from the business pages. While now profiles and business pages look almost exactly the same, there is still a way to tell the difference.
Please look at the top right corner under the cover image. If you see "Start a hangout" icon you are on the profile, if you see "Share this page" icon you are on the business page.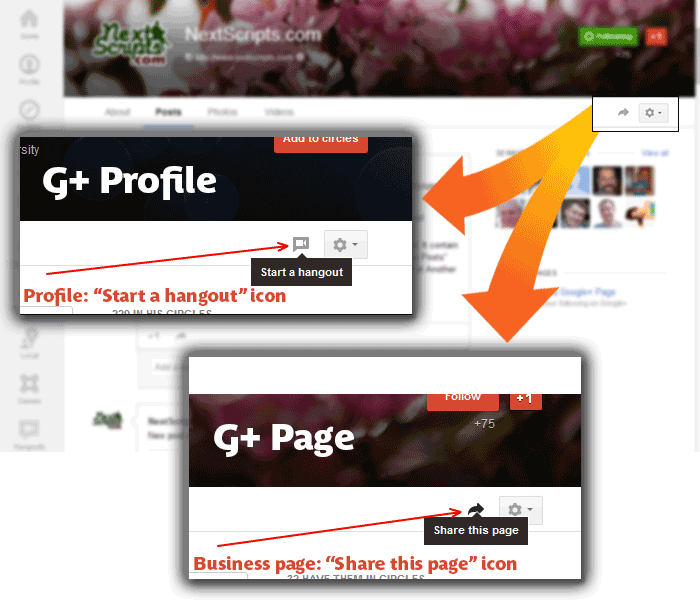 Comments
Trackbacks
About post